14 Days, Idyllic Island Holiday
on Crystal Serenity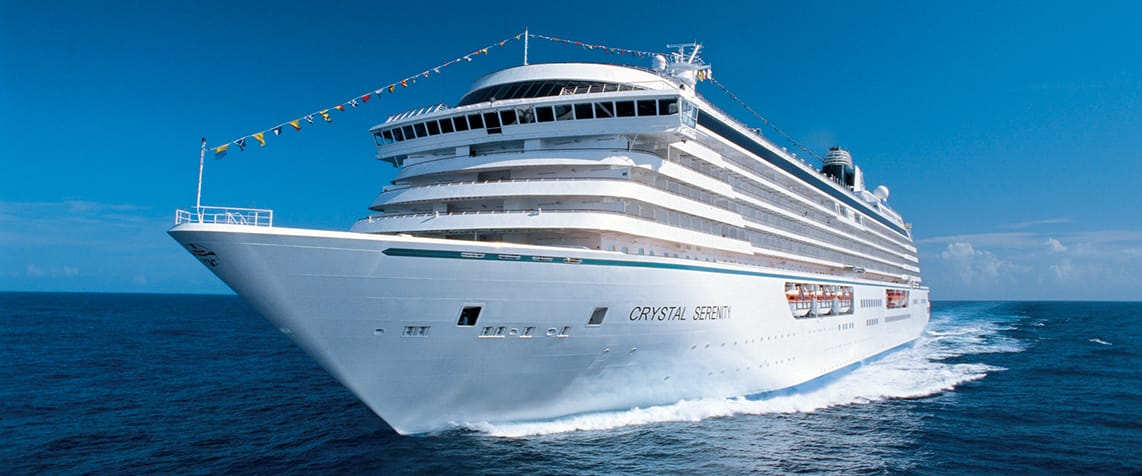 14 Days, Idyllic Island Holiday
Fill your wish list with tropical gifts from the Dutch and French West Indies to the US Virgin Islands; follow the Caribbean sun to islands each unique in their beauty and character. Warm the winter chill with a holiday celebration in paradise.

Since the beginning, Crystal has been the standard-bearer for excellence in luxury travel, remaining the undisputed choice among the savviest world travelers. Today, we are redefining it altogether, expanding the possibilities for our guests with choices, experiences and luxuries unmatched in the industry. By Ocean, River, Yacht, Expedition and Air, each Crystal Experience is designed to showcase the world and its wonders in the most remarkable ways. Join us as new adventures unfold...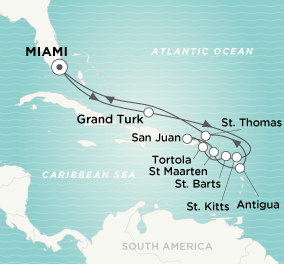 | Day | Destination | Arrive | Depart |
| --- | --- | --- | --- |
| Wed | Miami, US | | 06:00 PM |
| Thu | Cruising The Atlantic Ocean | | |
| Fri | Grand Turk Island, TC | 08:00 AM | 06:00 PM |
| Sat | Cruising The Caribbean Sea | | |
| Sun | Saint Kitts/Basseterre, KN | 08:00 AM | 06:00 PM |
| Mon | St. Barts/Gustavia, BL | 07:30 AM | 06:00 PM |
| Tue | Tortola/Road Town, VG | 08:00 AM | 06:00 PM |
| Wed | San Juan, PR | 06:00 AM | 06:00 PM |
| Thu | St. Maarten/Philipsburg, SX | 08:00 AM | |
| Fri | St. Maarten/Philipsburg, SX | | 06:00 AM |
| Fri | St. Barts/Gustavia, BL | 07:30 AM | 06:00 PM |
| Sat | Antigua/St. John's, AG | 08:00 AM | 06:00 PM |
| Sun | Saint Thomas, VI | 08:00 AM | 05:00 PM |
| Mon | Cruising The Caribbean Sea | | |
| Tue | Cruising Old Bahama Channel | | |
| Wed | Miami, US | 08:00 AM | |